Energy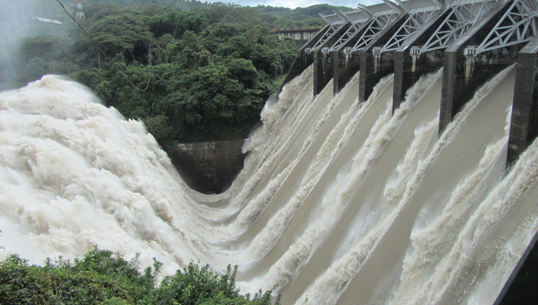 Power
Power and energy are two words that are thrown around a lot in the debate on energy. Val Martin of EPAW helps explain the difference between the two :
There is a huge difference between energy and power as Robert Bryce pointed out in his book on the subject, "Power Hungry". There are three sources of energy on Earth, Solar from the sun to grow plants stored over millions of years as fossil fuel, tidal from the gravitational influences of the moon on sea water and nuclear from the fact that E = mc2. There are non quantifiable sources of energy, falling leaves, horses, people, rain water, wind, explosives and lightening to name a few. There is a misconception that energy is power. While the sun and nitrate in fertiliser is required to provide the energy to grow plants, the feebleness of sunlight and the intensity of Nitrate explosives make it difficult to use it to provide power homes, transport or electricity. The electricity grid needs a constant reliable source to provide the power to drive cookers, electric power tools, welders etc. Likewise a loaded lorry going up a hill needs a very intense source of energy carried with it. Lightening is very intensive, but incapable of conversion.
Let's say a retired couple have a family saloon petrol car. Government introduces a law that the engines must be removed and replaced by a horse connected to it and controlled by reins through holes in the wind screen. Say the horse = 1 horse power (hp) and the car = 12 HP and the car is required for 2 hours a day, then theoretically the daily energy potential of the horse is 24hp (24 x 1) which is enough to power the car. The problem is that the horse is restricted to an average speed of 7 mph, he will only move 24hrs x 7mph = 168 miles in one day. The car can move 24hrs x 50mph = 1,200 miles. On a steep hill the horse may fail. Moreover the travel times for the couple will greatly increase and there may be no heating or lighting system, not to count rest times for the horse. The misconception with wind energy is to count the total potential output over one year as the actual useful output.
A test of any energy source is if it can work on its own, independent of other sources. If it cannot, the likelihood is that it is a passenger on the system. There is no agreed scientific way to measure the contribution of wind energy on the grid.