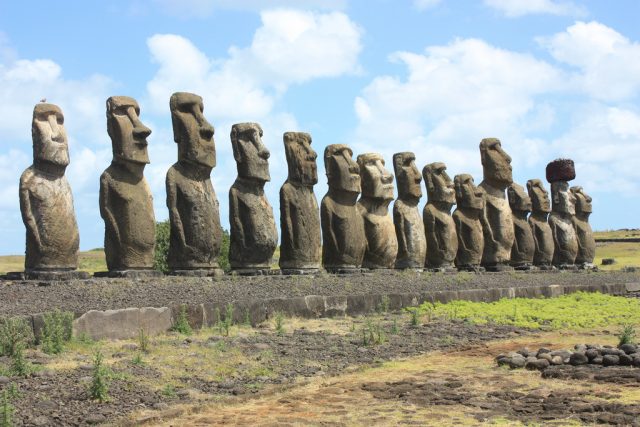 About a thousand years ago, the people of Earth Island went to the trouble of building large monolith structures in the hope that they could satisfy their gods and perhaps improve weather and crop conditions on the island.
Last year in Inishowen, County Donegal, a huge wind farm was built. The developers promised in their planning documents that it would help combat
"climate change". The area has a long history of bad flooding and bad weather. Would it work ? Could wind farms prevent extreme weather by allegedly reducing carbon emissions ?
Well, last week we found out. Another flood has occurred, this time as bad, if not worse than ever.
One of the worst areas hit was the Inishowen Peninsula along the border with Co Derry where villages and towns including Burnfoot, Burt, Bridgend and Buncrana were badly hit - IT.
Extreme bad weather and floods are nature's way of reclaiming the landscape altered by humans. There always has been and always will be extreme weather events. When humans eventually die out, every single structure built by us will be taken down bit by bit, without any help from carbon emissions. We are constantly in a struggle with nature to maintain our infrastructure whether it's from earthquakes, sinkholes, coastal erosion or floods.
We need to lose the mysticism about it and instead focus on smarter planning. Building a wind farm in your region actually contributes to greater flooding because natural drainage areas that have existed for thousands of years have now being filled with concrete and steel.